I want to highlight two applications of the rollover technique that are really quite phenomenal.
Square Charts and Treemaps in Excel
If you haven't seen the work of the Frankens Team yet – you're missing out. They're a group of…geniuses, really…who investigate and push Excel's limit. Very recently, they wrote on the development of square charts and treemaps in Excel combined with the rollover method as shown below.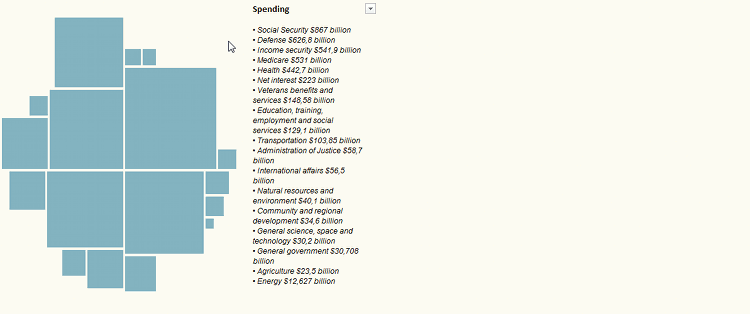 Read more about it, here. And be sure to look through the rest of their catalogue.
Excel Boilerplates
Mark Kubiszyn of Excel Boilerplate and Kubiszyn.co.uk used the technique in the development of two very slick boilerplate spreadsheets. His works adds a much needed streamlined process to creating and inserting new hyperlinks – as well, he's expanded the ways in which you can link from hyperlinks. Please do take a look at his work, here.
Want to see more rollovers?
Check out the downloadable demos section of the rollover FAQ!